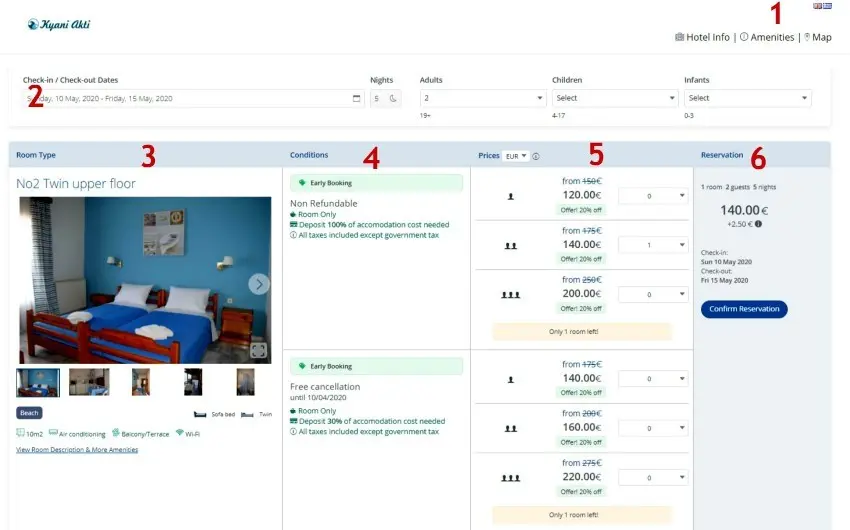 With our online booking engine you can check availability, room types and pricelist and you can proceed with booking without third parties or comisions, easy , quick, secure transactions and written confirmation on your e-mail address!
From any section of our website please chose "Free check availability" and follow the steps below as shown on the picture above:
Chose language/see more details
Chose check-in/check-out dates/number of persons.(Number of persons is also valid for multiple bookings,groups etc)
See room types,more info for each room and availability calendar.
See pricelist details and special offers.
Chose pricelist based on persons occupying the room. ATTENTION! To avoid extra charges during check-in please chose the right number of persons. Children up to 3y do not count in room capacity.
Personal details and confirm booking. ATTENTION! After confirm booking you must edit personal data,read and accept our terms of use and privacy policy and proceed with payment. Once the payment is complete you will receive a confirmation mail with the details of your booking. If the payment is not complete for any reason the booking is cancelled. If you need help please contact us.
Important notice!
Please read carefully our terms and conditions before you proceed with booking.
If you cannot see any pricelist maybe there is no available apartment for the chosen dates. Please contact us for further information.