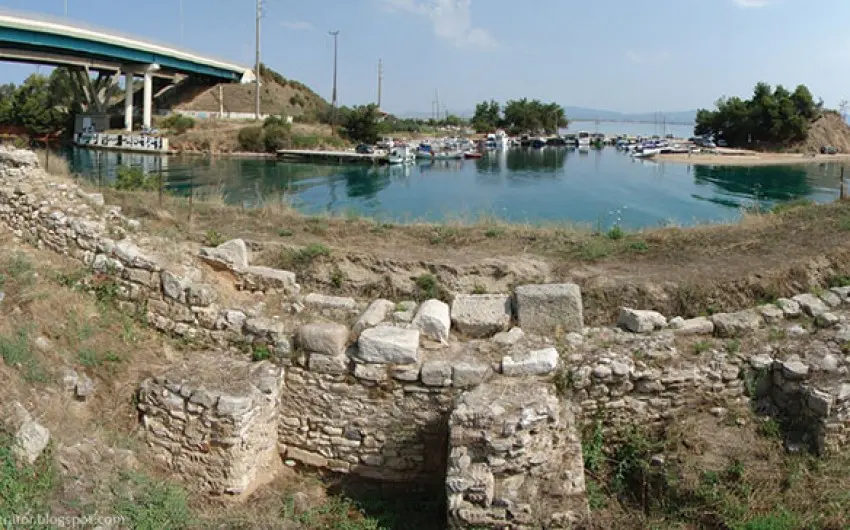 The first "leg" of Chalkidiki in Nea Potidea is cut in two. The peninsula of Kassandra … is cut off from the main halkidiki and looks like an island. All this thanks to a 1.250m long and 40m wide canal, also known as Potidea's canal.
The Kassandra peninsula is essentially an island, which is in Nea Potidea's "gates". It is no coincidence that this city, which had a leading role in the area since antiquity due to its geographical location, was known as "Kassandra Doors".
The visitor is magnetized by the Nea Potidea Canal, which connects Toroneos with Thermaikos Gulf and the view over the bridge enchants.
The Justinian wall, from which the sections from the fortification entrance are mainly located, is located on the inner side of the road that separates the city from the canal. The wall ends west at the harbor and its westernmost tower is covered by the Thermaicos Gulf. The chapel of Taxiarches, built in 1872, which according to testimonies is built with materials from the ancient Potidea, is the spiritual destination of the region.
A canal, a wide canal, pines to the turquoise waters and boats moored beneath the houses. Nea Potidea welcomes you to the Kassandra peninsula !!!!!